BUILDING THE SHELTER 2018-19
This is our first major building project since the erection of the cabin and verandah in 2014. The idea is to create a sheltered space in the Mag's Wood area to encourage groups to make increased use of this end of the wood. The project is deisgned as a training project led by round wood builder Henry Fobrooke. The main funding is from Forestry Commission Scotland but has received generous support in cash, kind, expertise and time from a wide range of local supporters. See Funders
8 metre diameter log structure with a reciprocal roof to be covered with turf.Planning Permission Building Warrant Completion Certificate Design Funders and Supporters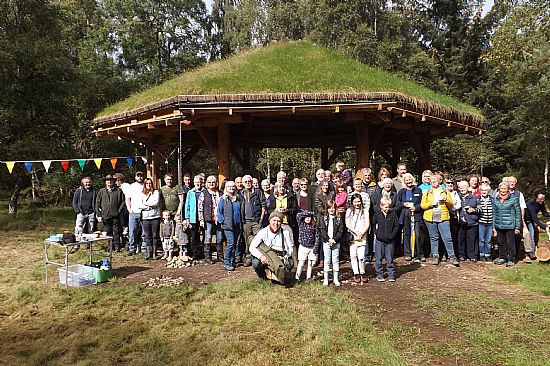 Launch celebration 7 Sept. 2019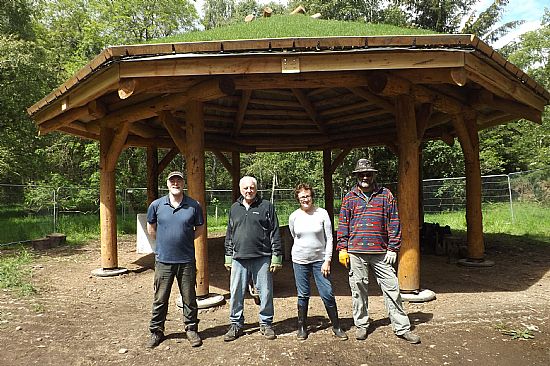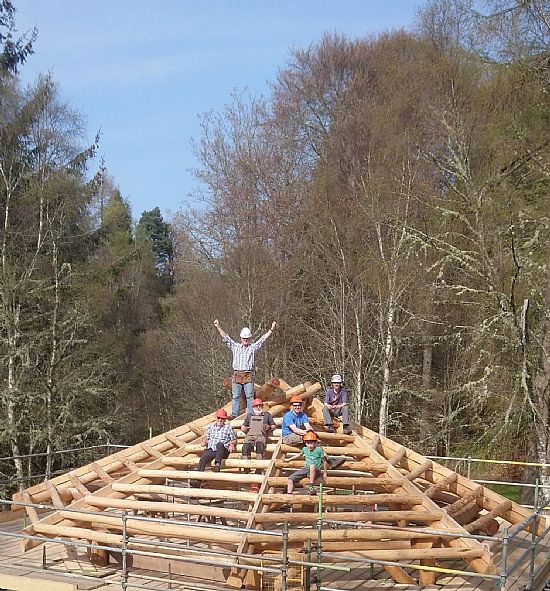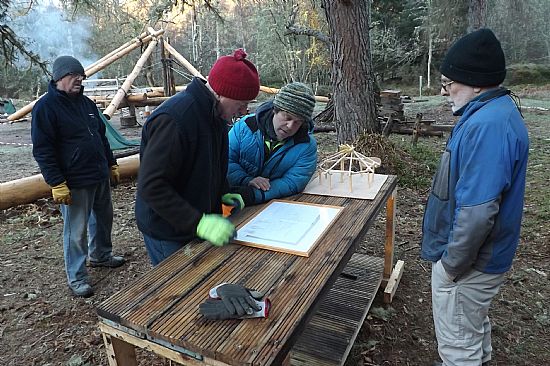 First we harvested our own timber (mostly windblown) and made 2 small bridges for the extraction route.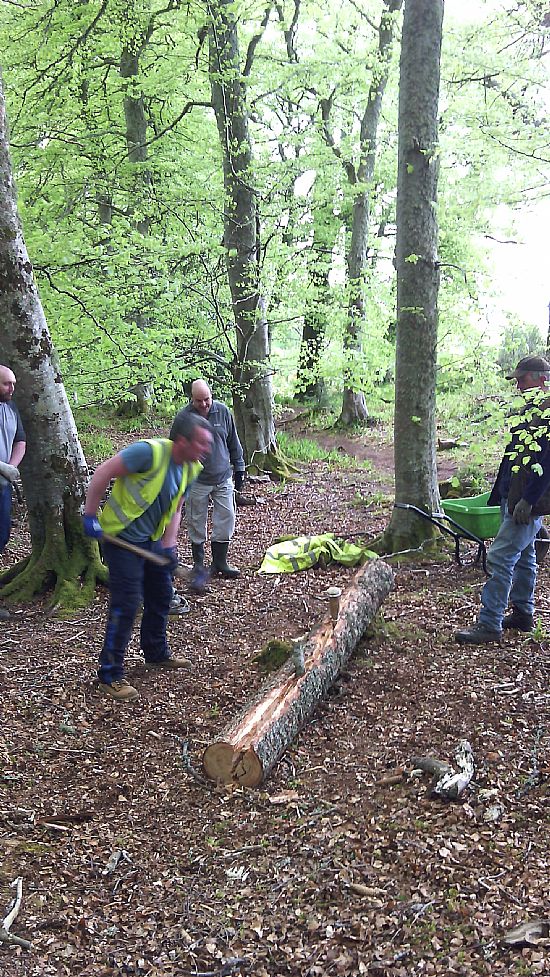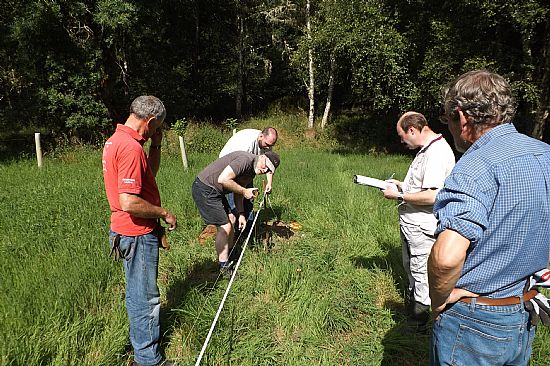 Tarzan (and Simon) extracted all the logs .......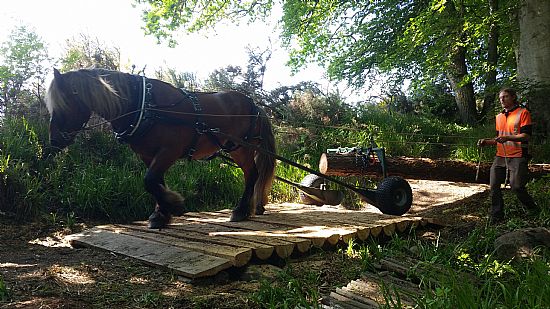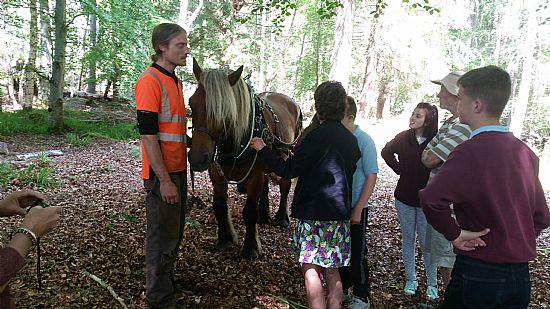 Victor used tractor horse power .......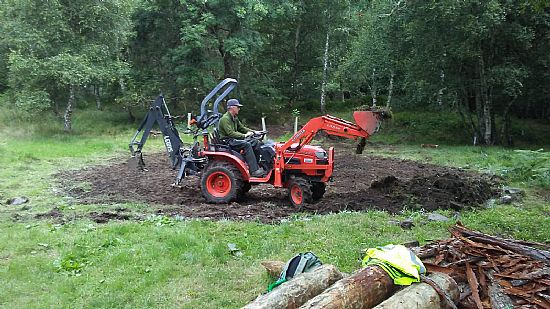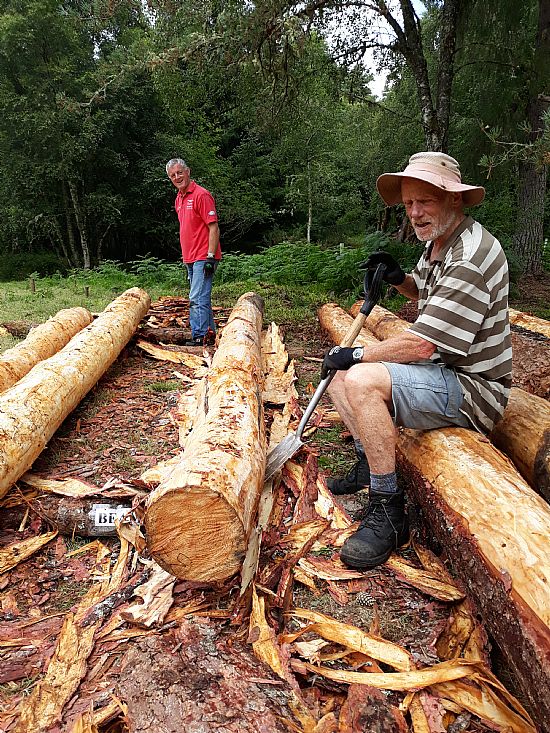 30 logs had to be stripped (Adrian in stripes!)......
(Stripping team)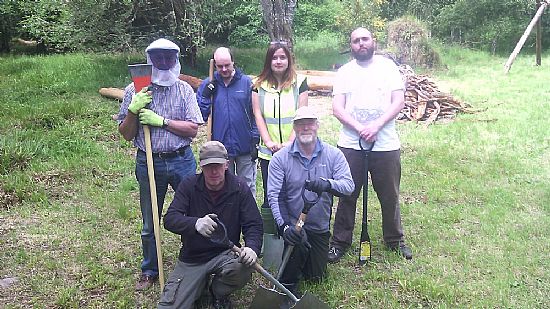 Holes dug ......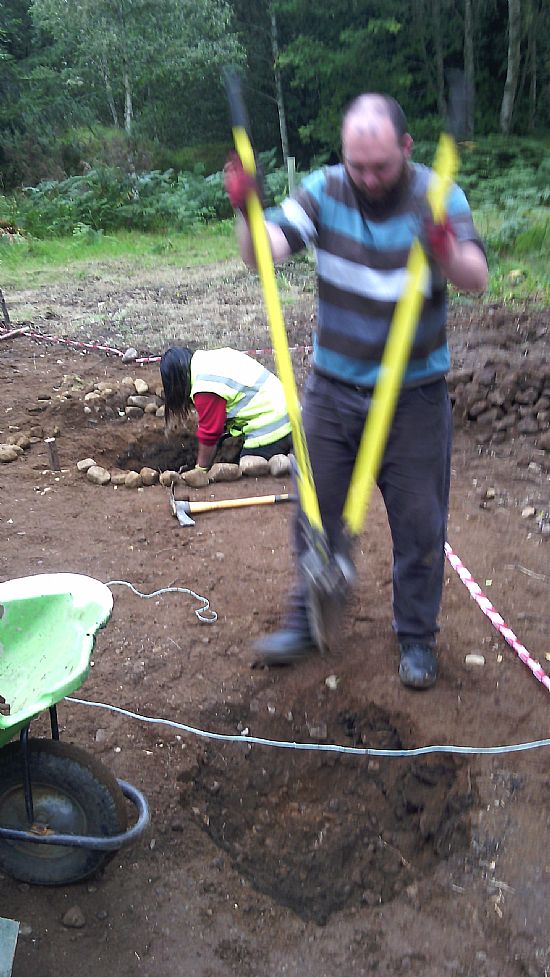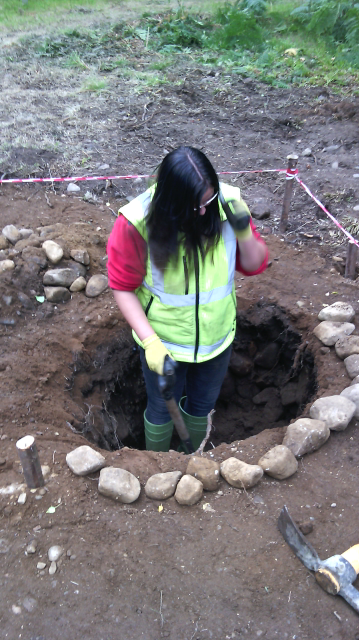 Bryan and Kelsea getting down and dirty
Don supervised the surveying before and after soil removal ....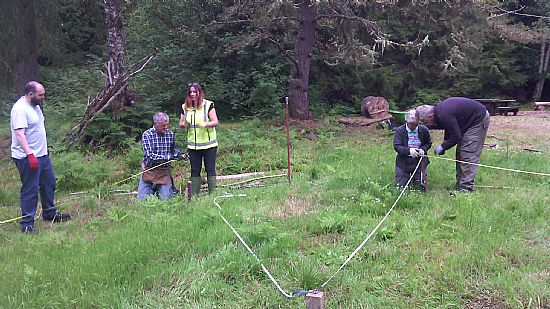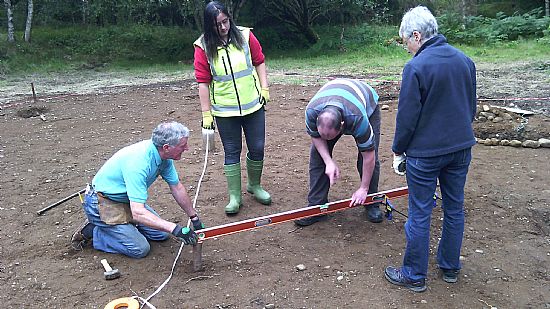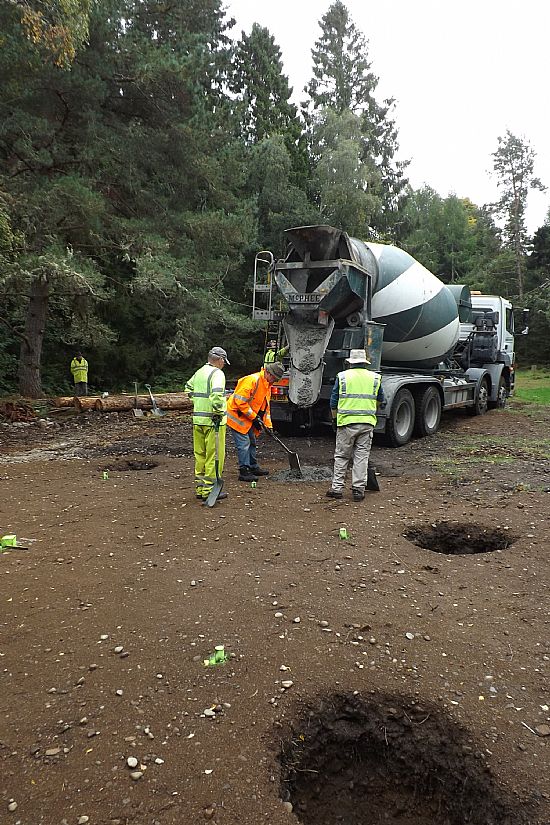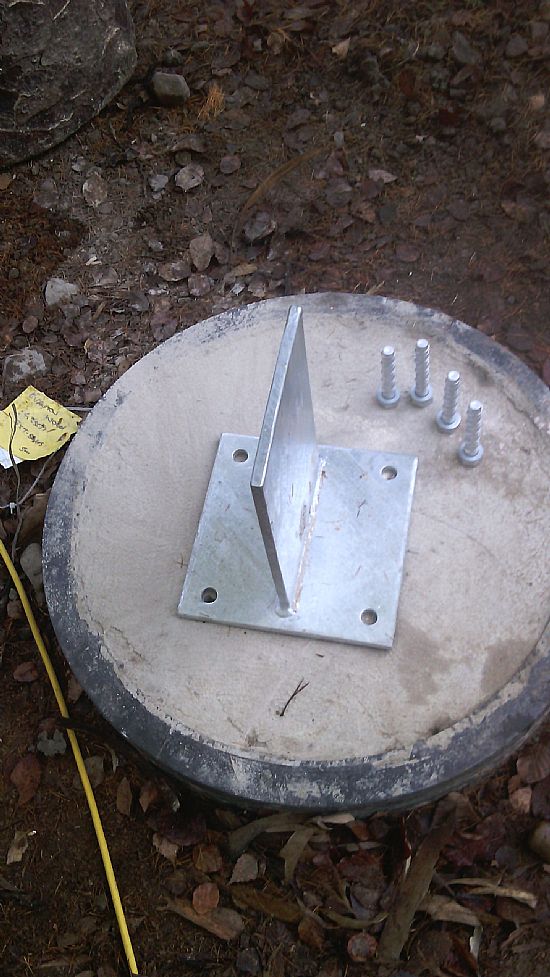 Concrete from Pat Munro; steel plates courtesy of Global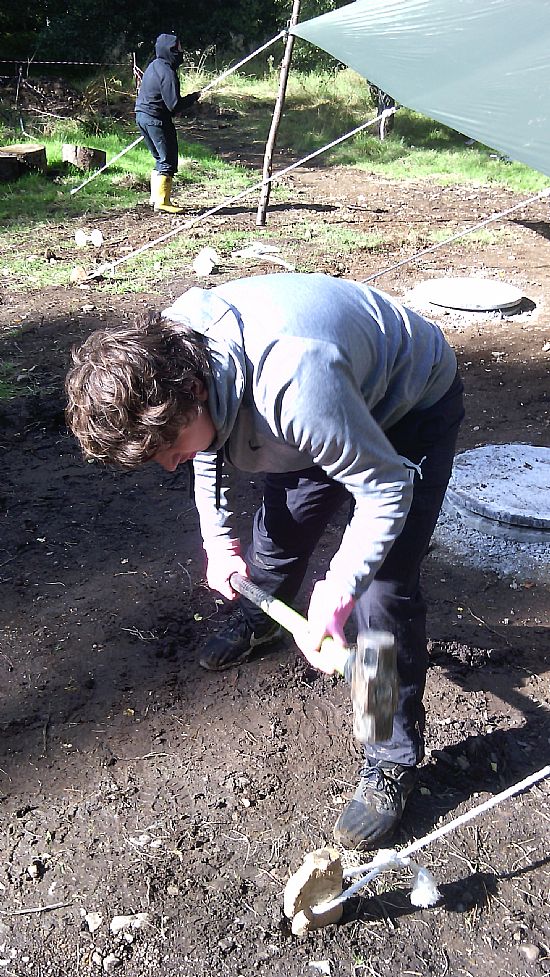 Tain Royal Academy pupils gave a helping hand ....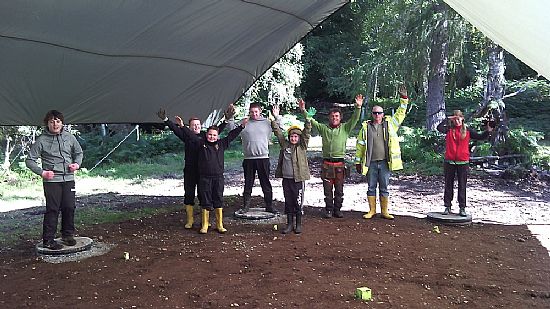 Henry measured up and instructed the volunteers .....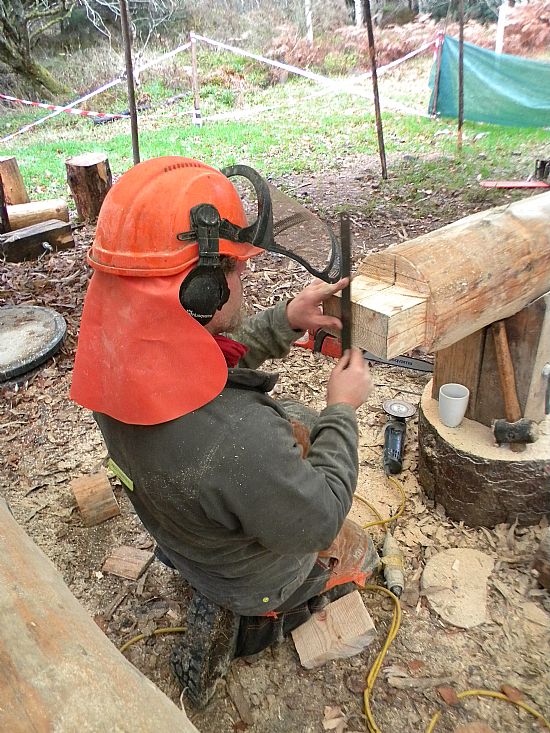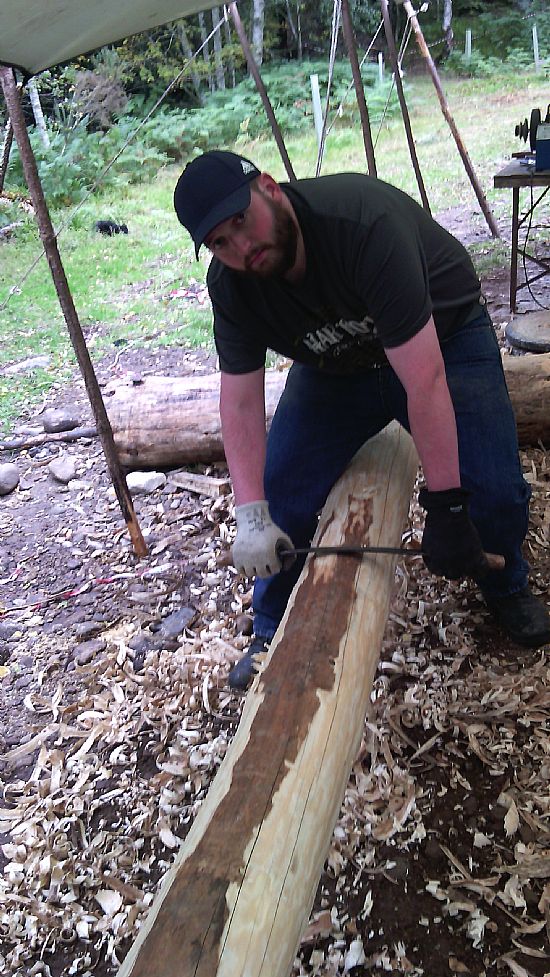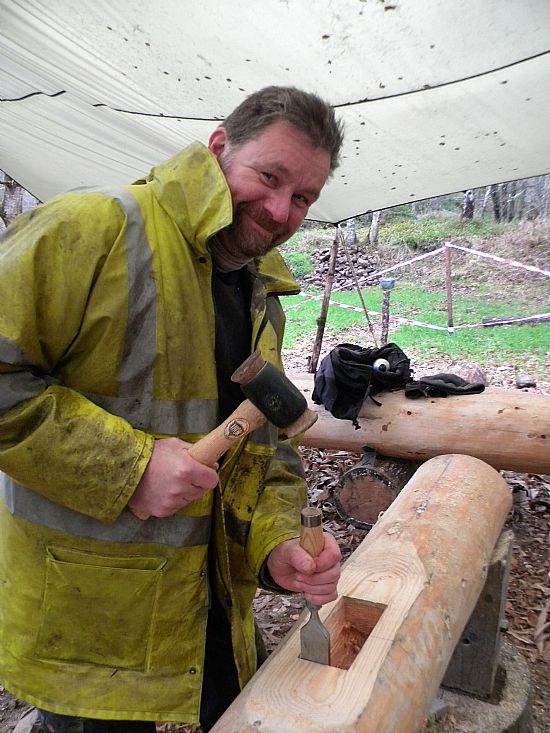 Paul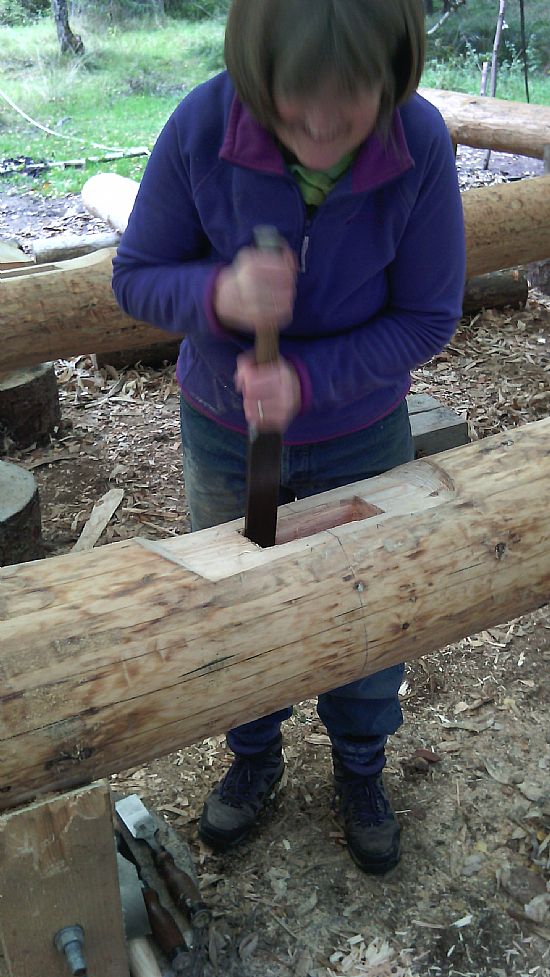 Barbara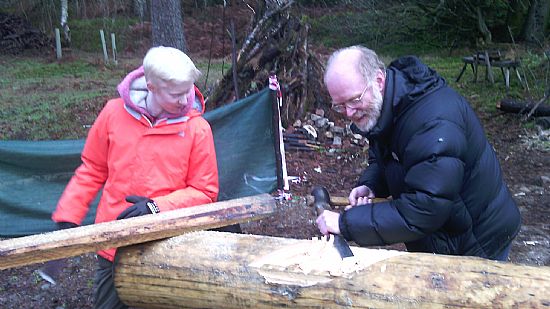 Kirsty and Douglas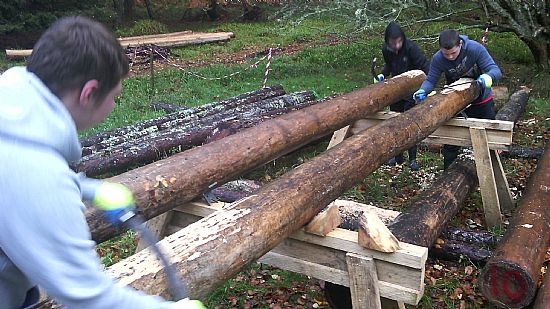 Tain pupils
Evanton Walking Group had a go ...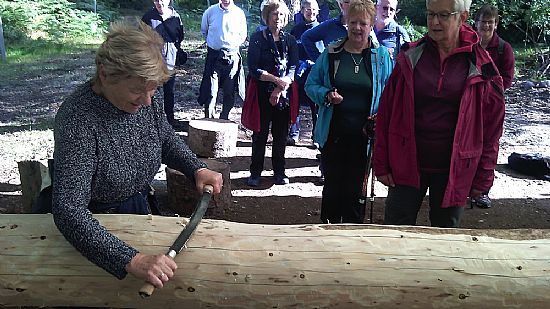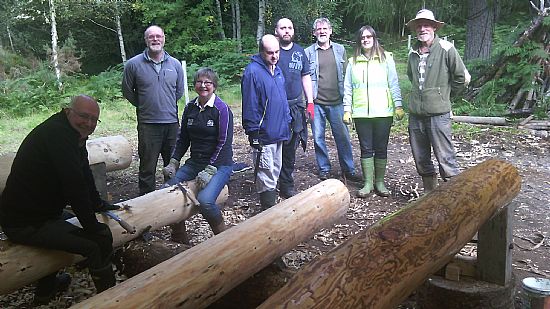 Friday Volunteer team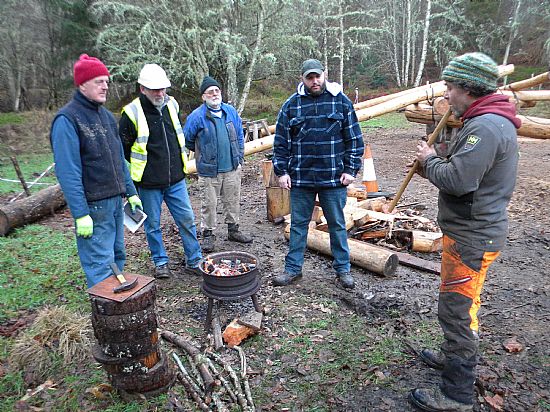 Roof team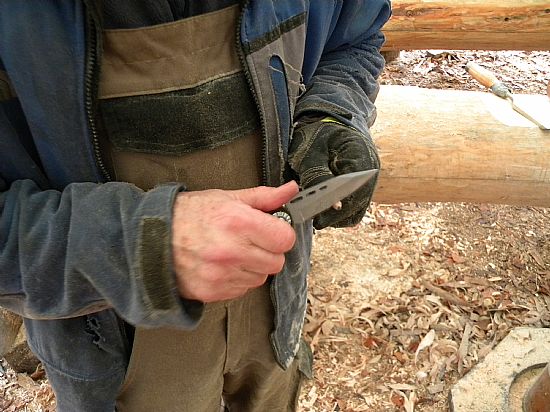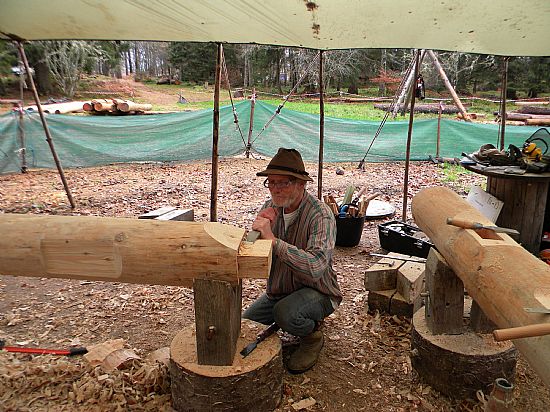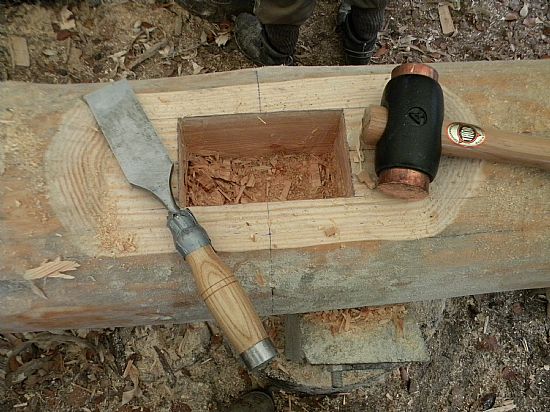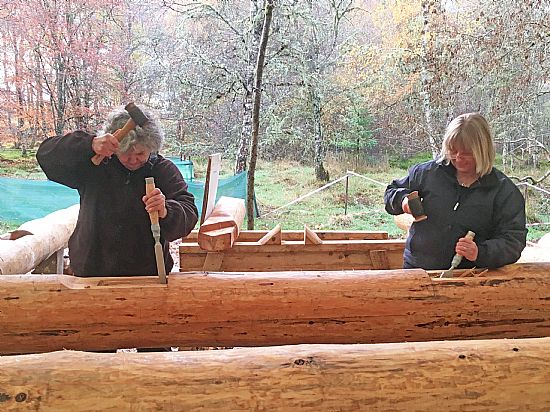 Suzann and Lynn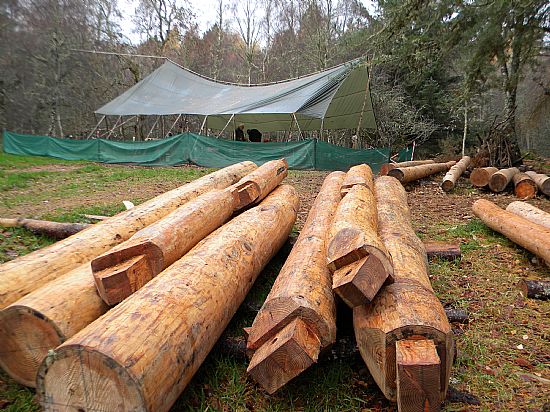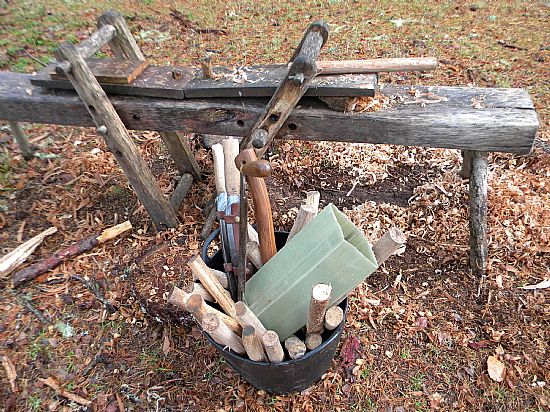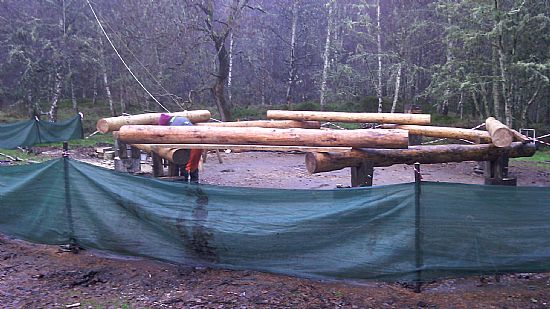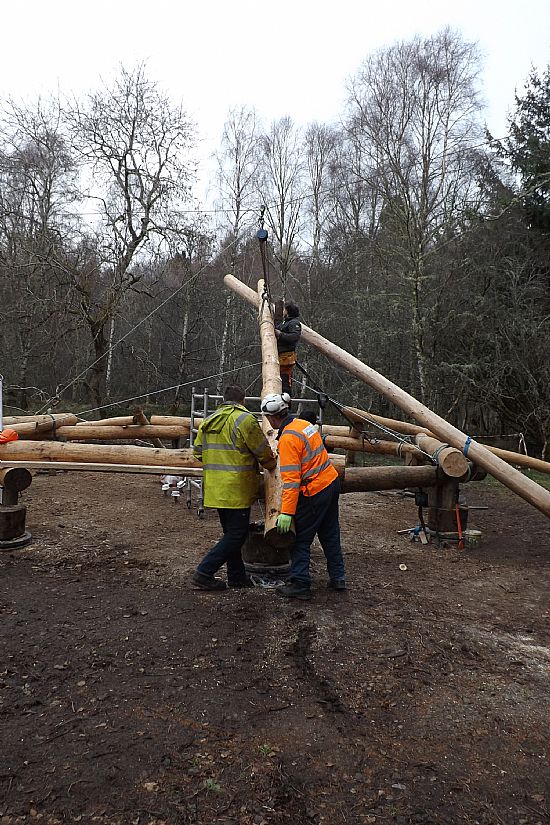 Trial erection of roof timbers before marking where the joints have to be cut.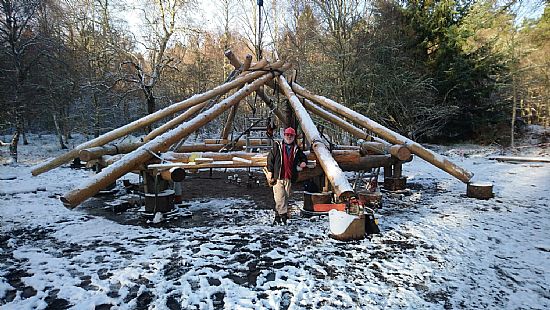 Dave and assembled roof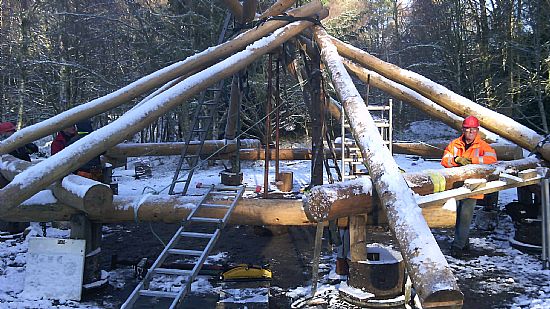 Alan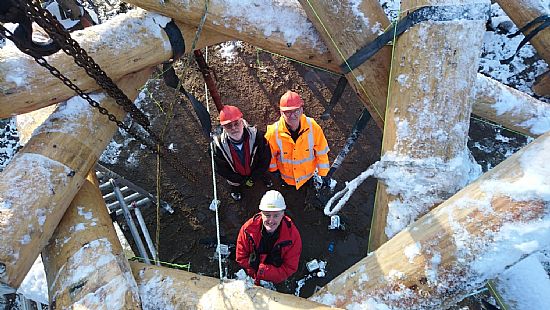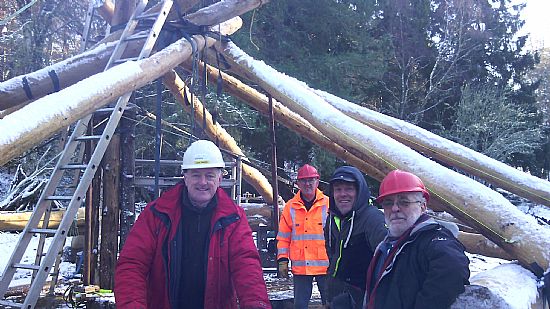 Don, Alan, Henry, Dave - happy at a good job done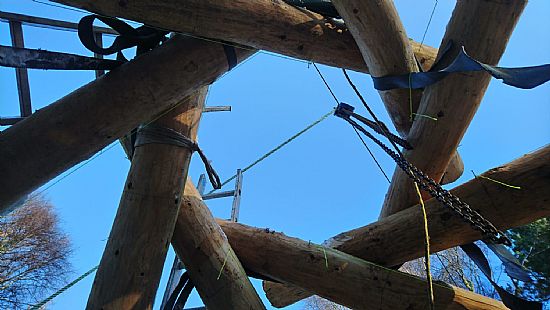 Trial assembly (ground level) The octagonal oculus! 17 Jan 2019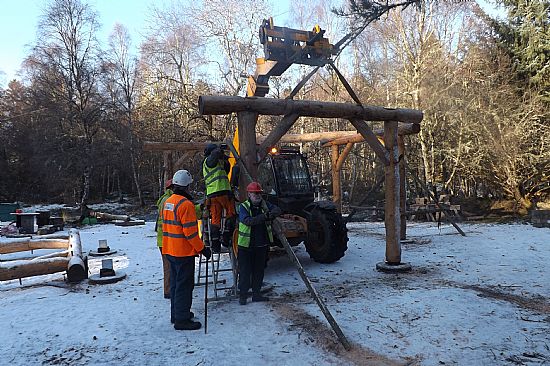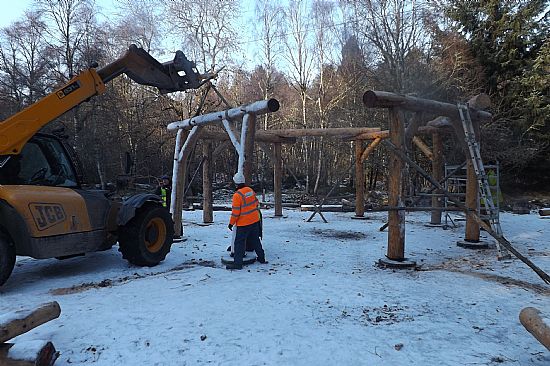 Raising the frame with Novar's JCB Telehandler (Roland at the controls)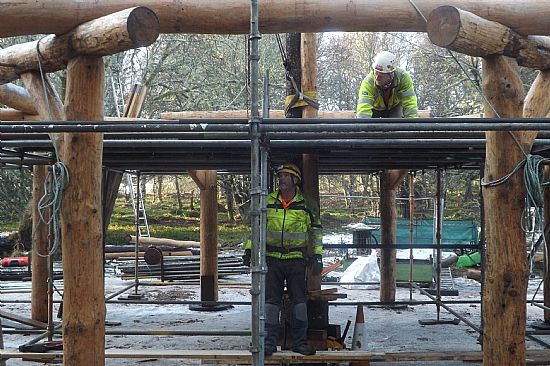 The scaffolders (Stewart and Kurt) erecting the scaffold - courstesy of MacDonald Scaffolding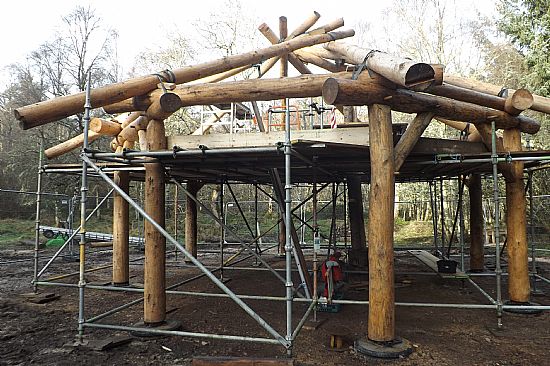 Rafters successfuly installed (Sat 9 Feb)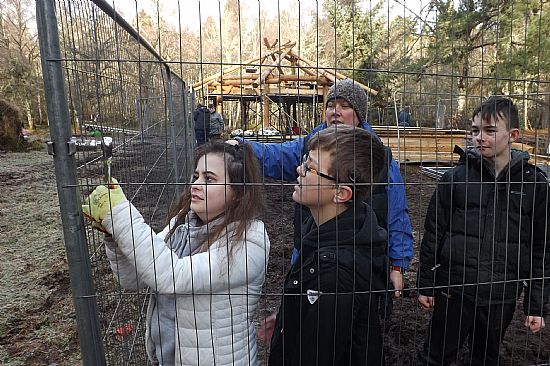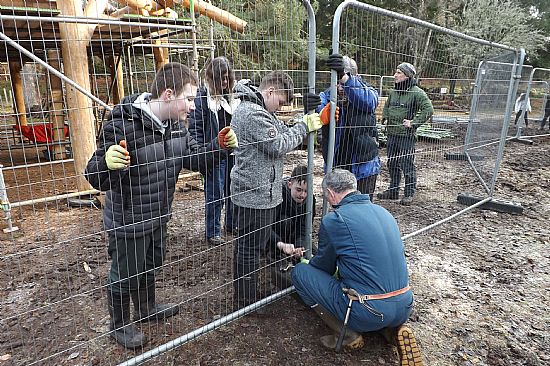 Dingwall Academy pupils help with the Heras fencing (kindly supplied by Pat Munro)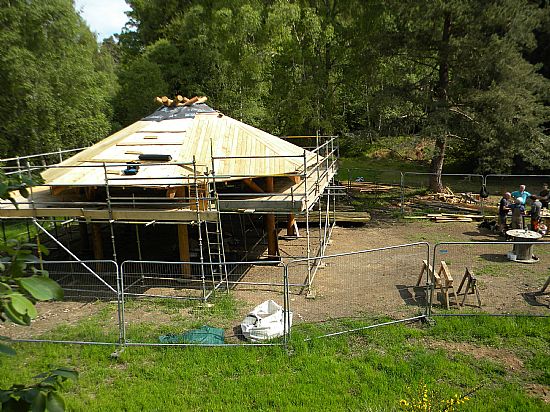 James Jones kindly provided 200 planks for the sarking boards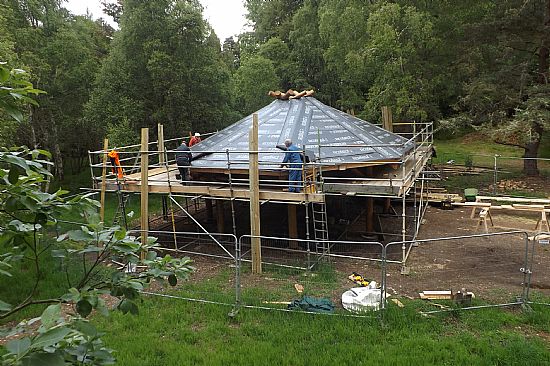 Not far to go .....(22 May 2019)