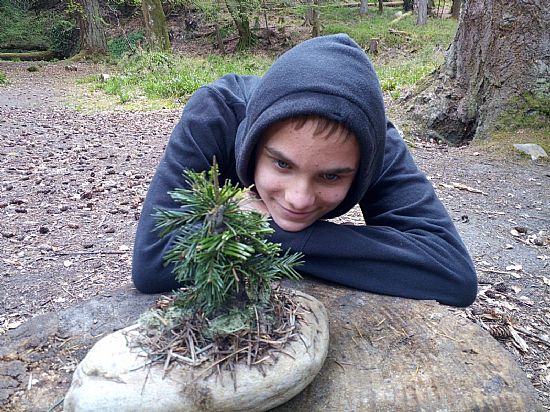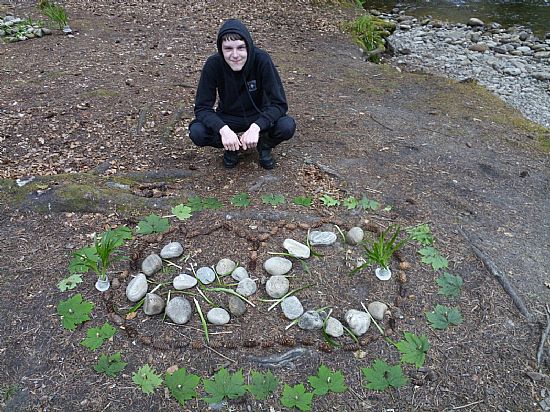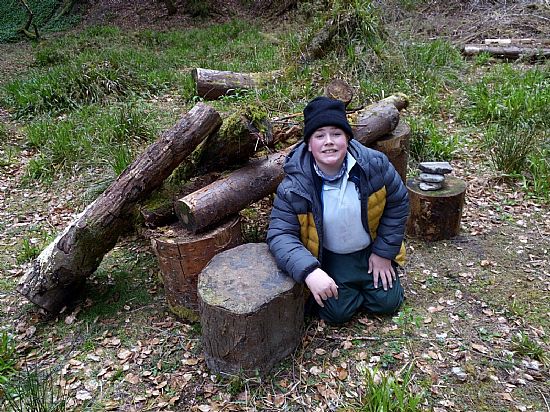 Natural Sculptures by Dingwall Acad. pupils
We encourage schools and groups to make use of the wood in their own way and can provide input on request. Booking Form
Education Programme 2021
Dingwall Academy - every Monday morning
Kiltearn Primary - regular visitors
Others - on demand
Contact 01349 830517.
---
2018-19:
138 sessions: 3 Academies, 13 primaries, 5 nurseries.
71 per cent led by us, 29 per cent self led
Secondaries 68 per cent, primaries 22 per cent, nurseries 9 per cent
---
EDUCATION PACK AVAILABLE HERE
Hard copies have been distributed to local schools.
---
Education pack
The newly developed education pack will be available for visiting schools to use in support of programmes run at Evanton Wood, packed with ideas for use in and out of the classroom the pack is a great resource for teachers and visitors alike. It is available as a hard copy and as a download.
Dipping platform and pond
Pond site, dipping platform, boardwalk and seating / benches mean - a great place to study invertebrates and amphibians.
Education & Outreach
Calling All Teachers:
Outdoor Learing at Evanton wood can support many of the aims of the curriculum for Excellence and can offer a diverse number of approaches to teaching. From numeracy to literacy to science and the arts, the ever changing nature of evanton woods and its variety of habitats can help make learning fun and challenging.
Gie me ae spark o' nature's fire,
That's a' the learning I desire;
Then tho' I drudge thro' dub an' mire
At pleugh or cart,
My muse, tho' hamely in attire,
May touch the heart.
Robert Burns 'Epistle to J. Lapraik'