Community Meeting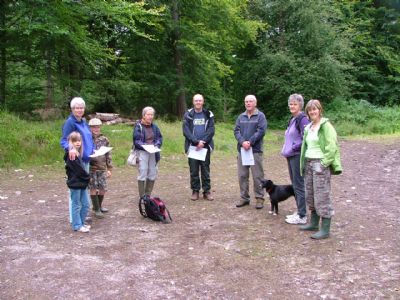 COMMUNITY SURVEY (2010)
82 surveys completed; 94% respondents visit Evanton Wood
Most like the woodland environment - the variety of trees, the atmosphere, wildlife and the peace and quiet.

Also the walks and the opportunity to cycle.
Many people said specifically they like the wood the way it is.
Possible improvements/activities (from a list): Path improvement was the most requested (33 mentions), followed by benches and seating, bike tracks, path signage and squirrel viewing. There was also significant support (over 20 mentions) for removing fallen trees, a pathways map, guided walks, family events, wildlife watching, forestry training, a bird hide, disabled access, information leaflets, and music events. Woodland skills training and removing dog poo attracted just fewer than 20 mentions each.
Nearly half respondents indicated that nothing currently discourages them from going in the woods. Discouraging things that were mentioned at least three times included: Muddy paths, motor bikes, too many dogs off leads or dog poo, signage/access.
People generally do not want the trees felled, the wood changed or houses built.
76% of people surveyed want the community to buy the wood. 18% were unsure; only one person (who had never been in the wood) was against community purchase.
The reason given for buying Evanton Wood was so it is there for the community. A lot of people said they want to keep it as it is, to value and manage it.
Those who were unsure about the community purchase expressed concerns about the responsibility and commitment, funding and insurance issues.
More than 40% said they would consider joining EWCC.
In conclusion people generally like the wood as it, and want it to stay that way. They see community ownership as being a way to ensure this. People are also in favour of simple improvements such as path signage and path improvement