MORE FEEDBACK
Evanton Woods
Village lights barely hidden succumb
greying autumn's subtle flicker bathed eyes to brighten
minds writing, cold ignoring the sun weak through the trees
Enduring lichens clinging to branches offer
reflections on the curved beam cabin
its log stove pleading still coldly
Solid rugged sawed comfort
amongst tall trees fortunate where their roots were set
Motionless branches now leaden and calm
settling down for winter expressionless
amidst the shed beauty of their leaves
ruslting on the floor of the shortening day
Their fissured bark reflective
their dormant roots waiting the distant thirst of spring
as down an iron chain a metronome of falling drops
counts of storms and floods
anticipating melting snows to come.
Phil Dunford, 7.11.15
6.12.15
"My child and niece (5 + 4) love a walk up here, love going into the 'witches' houses' and seeing all the lovely things you make. Everyone should be proud of themselfs. A lot of effort has gone into making it look amazing." (Anon in suggestions box)
27.11.15
"Very well done and a great example of what can be achieved." (Anon in Suggestions Box)
Scottish Parliament
Motion S4M-03744: Rob Gibson, Caithness, Sutherland and Ross, Scottish National Party, Date Lodged: 02/08/2012
'That the Parliament congratulates Evanton Wood Community Company on achieving its aim of purchasing Evanton Woodland; notes that the purchase comes six years after interest was first confirmed by the community, which followed an offer of sale from Novar Estate; recognises what it considers as the sustained hard work by community organisers over this time to secure funding; notes that the funding has come from Heritage Lottery Fund, Highlands and Islands Enterprise, Kiltearn Community Council's windfarm funds, Highland Council, EBScotland/Landfill Tax, the Robertson Trust, Garfield Weston Foundation, the Cooperative Big Community Vote and local firms Technip and, Isleburn/Global; wishes the community all the best in developing and sustaining Evanton Woodland; contends that community ownership is proving the best option for many groups across Scotland, and welcomes the renewal of the Scottish Government Land Fund as well as the recent announcement of the formation of a land reform review group, which, it believes will lead to an increase in successful community purchases'.
Supported by: Adam Ingram, Stuart McMillan, Kevin Stewart, Jean Urquhart, Fiona McLeod, Richard Lyle, John Wilson, Margaret Burgess, Mike MacKenzie, Annabelle Ewing, Joe FitzPatrick, Roderick Campbell, John Finnie, Bill Kidd, Aileen McLeod, Colin Beattie, Kenneth Gibson, Dennis Robertson, David Torrance, Colin Keir, Mark McDonald, Jamie Hepburn, Maureen Watt, Joan McAlpine, Rhoda Grant, Gil Paterson
Phil Whiting writes
We came across Evanton Woods whilst staying at the campsite. They are wonderful. Look after them! Every community should have their own. They are one of the strongest images that I have brought home with me to England after a two week tour on bike of the the north of Scotland.
Terry Coen, from London, writes:
"Evanton Wood is a masterpiece of human intervention in nature and gives one the impression, quite miraculously, of the Rocky Mountains in an area of quite small scale. One is hard pressed to find a place of such beauty in the whole of Scotland.
You have to do everything to save it for the community. No-one can touch it. It must be nurtured - it is just too beautiful." (April 2010)
Following a brave struggle with cancer, Terry passed away on 11.7.2010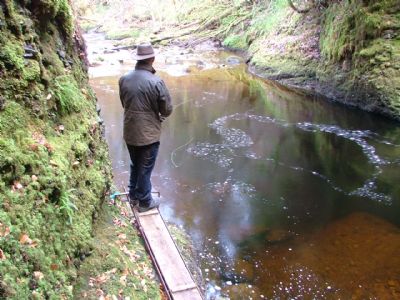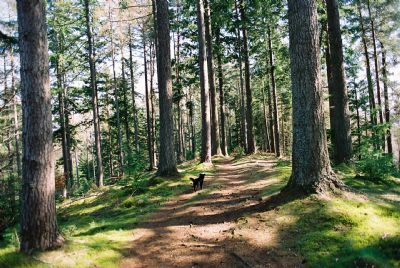 IN EVANTON WOOD

In Evanton Wood, I sat by the river Glass.
I listened to the sound of water travelling
over spring shallows and thought of my years,
and how broken was my body. Yet there, in river-song,
There was no time, nor tears.
Walking up, I learned how to breathe again, caught unawares,
by the great trees breaking into sudden dance, sighing like the sea.
Finally, I came to their silent cathedral, measured
by the conversation of little birds.
I felt doubly blessed in Evanton Wood,
In the making of Your words,
In the trace of Your divinity, even
In the knowledge of Your distance.
For where I might have feared
the knowledge of Your complete transcendence,
I felt instead, all that I was living, in that place that You made in my heart,
the place of Your tender proximity.
Terence Coen
Evanton Wood 20.04.10
---
"Evanton wood must be one of the nicest wood in Scotland!
Bon courage for the funding operation..."
Sam and Alizee, French Forestry students (Montargis and Strasbourg)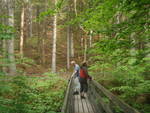 ---
Alice Jenner writes: "I spent an inordinate amount of my formative years wandering through Evanton woods: on a mission to build a den, raid someone else's, or search out hidden places that no one else had ever been. Or so it felt to us. Whether alone or with friends, the woods were invariably our destination when setting out to play, as their sense of wilderness held the promise of adventure. We went looking for adventure, and came out with an appreciation of the flora and fauna we stumbled across, surprising us with its unexpected beauty. The value of these (increasingly sparse) pockets of deciduous woodland can be difficult to capture because so much of their impact is emotional: an appreciation of beauty, or peace, or a sense of perspective. These trees have a history far longer than our own and the folklore of the forest link us to our own histories of place and community. My experience of growing up so close to the wood has inspired a deep appreciation of the natural world and a keen interest in preserving it as a place of beauty, education and wilderness for generations to come."
---
James Robertson, author of 'The Testament of Gideon Mack', in which the Black Rock Gorge features along with the devil (per Hugh Miller's account in 'Scenes and Legends') , and whose ancestors are buried at Kiltearn churchyard, writes:
'The Black Rock Gorge and Evanton Wood are special places, rich in flora and fauna and resonant with historical and traditional significance. Securing the wood for the local community, so that it can be managed as a permanent resource for the protection of nature and for the education, relaxation and recreation of local people, is a great and worthy ambition, and I hope it is achieved.'
---